NECK STRETCHES SIDE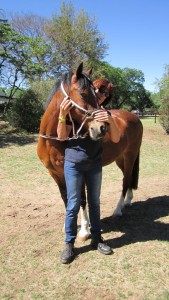 Stand against the shoulder of the horse. Place one hand on poll and other on the muzzle and gently ease the neck to stretch towards you. Allow time for horse to release and stretch. If possible hold stretch for 10 counts. Do to both sides.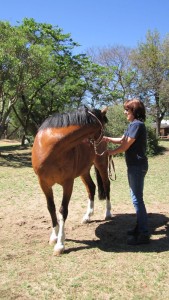 Use a carrot or treat and get horse to take carrot on his shoulder and then on his hip. If he turns and finds it hard to stretch do the stretch in the stable with him against the wall. Always stretch after work when muscles are warm.
LEG STRETCHES FRONT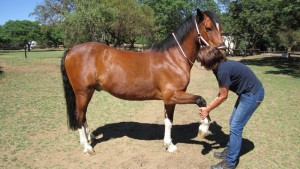 Take front leg and support lower leg and stretch shoulder with knee bent. Hold for 10 counts if possible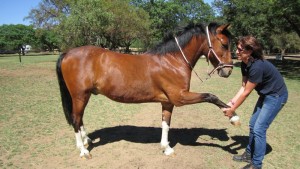 Progress on previous stretch, start to take shoulder to full extension slowly allowing horse to release shoulder and balance himself as well. Also hold for 10 counts.
 LEG STRETCHES BACK
Take hold of back leg and make sure your knees are slightly bent as well! Slowly stretch leg forward to release hamstrings.
 NECK STRETCHES DOWN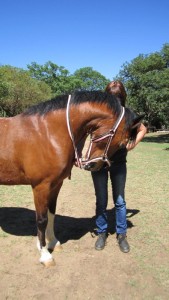 Use carrot or treat and get the horse to take the treat on his chest. Stretches the upper cervical area.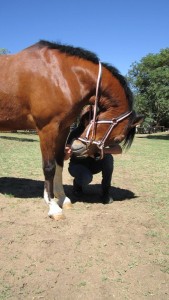 Horse must take treat/carrot between his knees.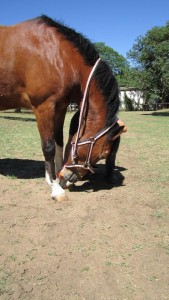 Horse must take treat between the fetlocks. Take care when horses are very stiff or young horses that are still unbalanced.